Pet Family began life in Pets Corner, which was started in 1968 by Dean Richmond's parents. As this small chain of family shops grew, it became clear the big pet brands weren't creating the foods, products, and services, the specialist pet channel needed for their discerning customers. So, Dean, together with nutritionists, behaviourists and passionate pet entrepreneurs set to work to change this.
Pet Family is about loyalty and passion for the specialist pet trade. Working on behalf of the independent pet industry and ensuring pet owners are getting the very best in quality and value.
X
Pet Family was formed out of the success of Pets Corner which started in 1968 and currently has over 150 stores in the United Kingdom. Pets Corner has an emphasis on quality of products sold by academy trained staff.
Go to Pets Corner
X
The UK's first natural grooming spas which can be found in many Pets Corner stores. Dogwood was started in 2016 and plans to open over 70 spas in the next few years.
Go to Dogwood
X
Ben Johnson's Pet Practice joined Pet Family in 2015 and is growing steadily as its reputation for excellence becomes well known. It partners Pets Corner at some locations and values the same ideals of quality and professionalism.
Go to Pet Practice
X
Pet Family created G&S after becoming exasperated at the lack of quality and performance in most basic pet accessories. G&S products are sold to Pets Corner and other discerning retailers in the UK and around the world.
Go to Great & Small
X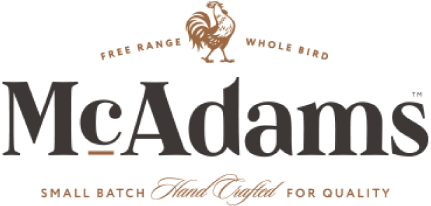 McAdams produces the only meat meal free pet food made using whole British free range chickens from RSPCA Assured Farms across the UK.
Every pack of McAdams complete sold in the UK raises funds to the RSPCAs vital work. Within the first year of their partnership, McAdams has pledged a minimum of £80,000 to this important charity.
Go to McAdams
X
Yora is a revolutionary new food that swaps meat for insects. Yora's grubs are just as nutritious as traditional meat without the cost to the planet. Packed with essential amino acids, fats and minerals, the grubs have the ideal nutritional balance for dogs.
Go to Yora
X
Tribal's philosophy is simple: a truly nutritious food made with fresh, natural ingredients that have been minimally processed.
In the simplest terms, fresh meat is much easier to digest than meat that has been dried and powdered at high temperatures. Founder, Fatima Maktari pioneered the first cold pressed dog food to be made with only fresh meat, and their sausages and treats too! Tribal today exports to over 10 countries around the world.
Go to Tribal
Independent pet wholesale. UK and International
Distributor for the following brands:

Click to find out more
X
We.pet is a small, dedicated team of individuals who are passionate about pets and supporting the independent pet sector. It is jointly owned by Dan Vander and Robert Frost; experienced businessmen who have run small and medium sized businesses in different sectors for over 20 years.
Go to We Pet
Netherlands distributor for
the following brands:

Click to find out more
X
Operating out of a German warehouse facility with offices in the Netherlands, IPG was born when our natural pet food brands McAdams, Tribal and Yora joined forces with Director Marc Janssen. With the aim to provide unique products and exciting opportunities to the European independent pet sector.
Go to IPG